Cosmetic Companies with Recycling Programs
Updated: May 1, 2021
I remember back when I was fifteen my mother took me to an Aveda Salon to learn how to put make-up on. My mother had no idea the in's and out's of teenage cosmetics so when I started becoming interested in it, she put the job in someone else's hands. The experience overall was enlightening and I ended up purchasing a tube of mascara - made with moss.
At the time, the health effects or environmental impact of cosmetics wasn't on my mind so seeing "moss" as an ingredient definitely freaked me out. Now though, I realize just how ahead of the curb my mother was on steering me towards more environmentally and low-chemical products.
Choosing the Right Cosmetic Brand


Now when I use make-up, I think carefully about what I am putting on my body. I look at whether I truly need the product, at the ingredients in the product, and at the packaging and sustainability practices of the company. Finding a company that aligns with all of these can be tricky, but starting at the visible level of packaging is the easy first step.
Make-up Packaging Isn't Usually Recyclable
A lot of cosmetics products come in plastic packaging that cannot be recycled in your curb side bins. Items such a mascara tubes, face masks, foundation compacts, and lotion bottles tend to fill up our trash cans throughout the year without much attention.
That's why, if I'm looking to try out a new company, I want to make sure I can do something other than trash their packaging at the end of its use.
Did you know that the tiny little recycling symbol on many cosmetic containers doesn't actually mean it's recyclable? Read more about why recycling isn't the complete solution to our waste issue to learn more about common myths.


Choose Zero Waste Brands First
There are many cosmetic companies that build-in sustainable practices in their manufacturing chain. These companies may make their packaging from recycled plastic, use organic ingredients, be carbon neutral certified, and more! These zero waste cosmetic companies are the first ones I recommend you look into if you're in the market for a makeup product.
Although the cosmetic brands below having recycling programs for their packaging, it doesn't necessarily mean that they are overall a good sustainability choice. Rather, make sure to recycle what you already have with these companies and then look into a new company with zero waste practices.
Makeup Brands with Recycling Programs
Here are 10 cosmetic brands with recycling programs that you should know about if you purchase from these brands. They are ranked by factors such as (1) comprehensiveness of the recycling program, (2) focus on reusing rather than burning packaging, (3) location of recycling center, (4) specifics provided on recycling process, and (5) access to drop-off locations.
Not only does Aveda try to use ingredients that are much more natural than many of the companies on this list, they also offer a comprehensive recycling program to keep their products from ending up as trash. Aveda recommends that first you check your local recycler to determine if the packaging can be recycled locally.
If not, any package (such as makeup brushes, jars, tubes, and pumps) can be brought into any Aveda Experience Center retail store in the United States and placed in the Full Circle recycling bin. Once the bin is full, the products are sent to their recycling partner in Ohio where items are either recycled, reused, or burned for energy recovery. Aveda also specifies that their intention is to collect the material and reuse it in new products as much as possible.
TerraCycle is not a cosmetic brand itself but it does offer a free program to the public for recycling cosmetic product packaging. This program is sponsored by Garnier who partners with TerraCycle to make sure that their cosmetic packaging doesn't end up in the landfill. However, any brand is accepted by the program. TerraCycle specifies that the products are collected for recycling, reusing, or repurposing by third party companies that it partners with. TerraCycle only participates in full-circle programs which means that they do not promote burning waste for energy methods.
The downside to the program is that physical drop-off locations are rare and you have to sign up for a spot on the mail-in program. Given its popularity, it took me three months to get a spot, which is a lot longer than most people are willing to wait. If you happen to live in Portland, OR or Bellingham, WA by chance, I will do pick-ups and send them in!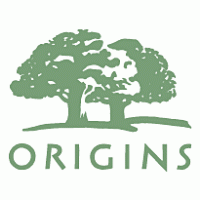 Origins offers a recycling program for any brand of cosmetics and was actually the first company to create a recycling program in the beauty industry back in 2009. The program accepts any type of primary product packaging, excluding sample sizes and applicator brushes, sponges, etc. To participate, bring any cosmetic packaging to the nearest retail store and deliver it to the customer service counter. The products are then either recycled or burned for energy recovery. This service is only available in North America currently.
Lush Cosmetics is a company offering both packaging free products and a recycling system for their packages. Through their 5 Black Pot Program, Lush accepts any size black pots (clean) at their any of their stores for recycling. Once five black pots are returned, the customer receives a free face mask. The pots are taken to their recycling facility in Vancouver, Canada where they are reground and made into new black pots. Therefore, their pots are always made from 100% post-consumer recycled material! It's a wonderful example of how companies can design closed loop systems into their product model.
Kiehl's offers an in-store recycling program that accepts full-size, sample size, and complementary product packaging. If 10 full-size bottles are returned for recycling, the customer will receive a free travel size Kiehl's product. Customers keep a "stamp book" to track returned bottles until a total of 10 is reached. There are not specifics provided on how or where the recycling process takes place.
MAC Cosmetics currently accepts primary packaging for recycling and will give you a free lipstick for every six products you turn back in. The program specifies that "primary packaging" is anything that holds the product itself and excludes any sort of applicator brush, sponge, etc. and samples. The program is only available in-store and offers no details on how or where the recycling process takes place.


Zoya is a nail polish company that offers a recycling program once a year on Earth Day. Zoya pledges to properly recycle any brand of nail polish that is sent in around Earth Day and offers customers 50% off their order by participating. Zoya's website however does not specifically describe how or where the recycling takes place. Also, in general I do not recommend the use of nail polish as most brands have some nasty ingredients and nail polish remover is equally awful.
In Summary
Remember that first you should reduce the quantity of cosmetic products you buy.
Then, look for companies that offer refillable brands and sustainable packaging.
If none of those work out, come back and check this list for companies offering recycling programs!